Luther pilgrimage path in Lich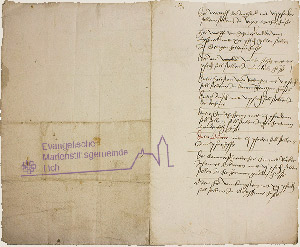 1521 Reformer Martin Luther came on his way from Wittenberg to the Reichstag in Worms as well as on his way back from Worms to the Wartburg twice to our area. In the parish archives of the Marienstiftsgemeinde Lich there is a so called Furierpaper, which states, where the 89 horses of a travelling group are to be stabled in Lich. One of the 22 named travellers was Doktor Luther.
Even though without date, this somewhat Din A3 sized Furierpaper has a watermark from the 16th century. Therefore it seems, that Martin Luther stayed at least on one of his journeys (probably the way travelling to Worms) in Lich. Tradition in Lich knows, that he stayed in the old vicarage in the Braugasse.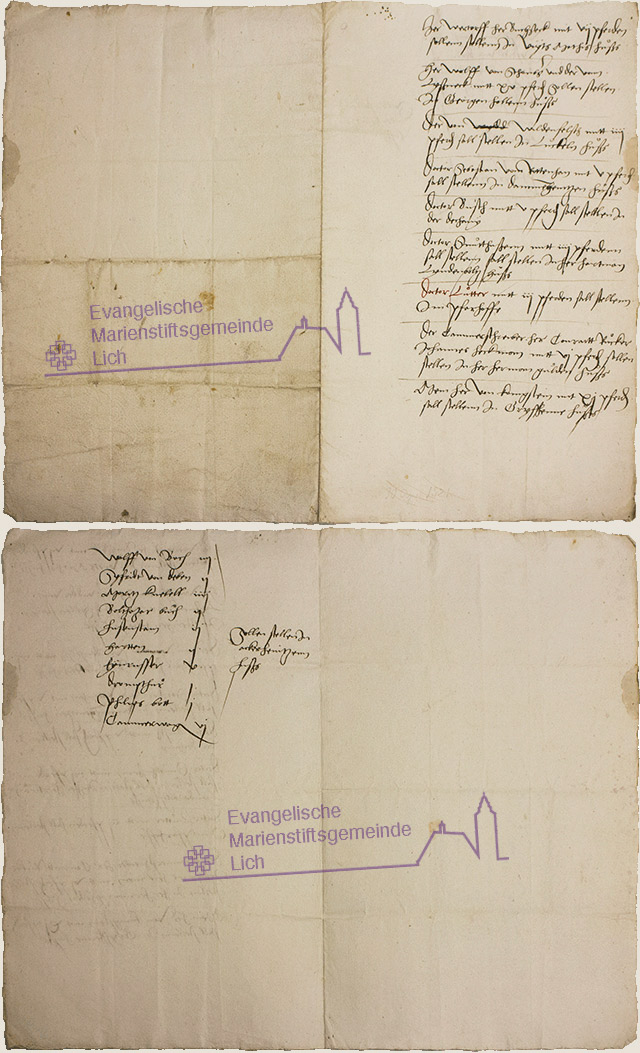 The newly set up Luther pilgrimage path enters (coming from Grünberg) in Ober-Bessingen the territory of Lich, passing Nieder-Bessingen and the abandoned medieval village Hausen reaching the town of Lich. Leaving Lich it leads to Arnsburg monastery and Eberstadt where it leaves Lich territory.
In the years 2015 and 2016 the pilgrimage path will get signposted. The protestant Marienstiftsgemeinde Lich will offer pilgrimage visits such as guided tours in its church or prayer times in the Marienstiftskirche. More informationen will be found at: www.lutherinlich.de