Synagogue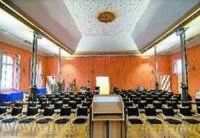 In 2006 the former Synagogue reopened as "Bezalel-Synagoge", a cultural centre for Lich. The synagogue can be found in Amtsgerichtsstraße 4 and is owned by the City Council. After years of political discussions the Synagogue got restored and is now home to the school of music and the Ernst-Chambre-Foundation.
The building was the Synagogue since 1922. In the "Reichskristallnacht" 1938 it was broken into by Lich citizens and its furniture demolished. Since 1940 it is owned by the City Council and was used for various purposes, first by the NSKK, an under-organisation of the NSDAP.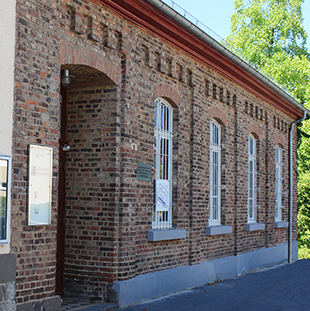 When the Ernst-Chambre-Foundation was created in 1995 it was it's main purpose to restore the Synagogue. 2/3 of the cost got financed through the Foundation, the rest by the City Council.
There is no jewish community left in Lich, the next jewish congregation meets in nearby Gießen. Ever and again there are held concerts with jewish music in "Bezalel-Synagoge", thus jewish tradition being alive again in the building.